Choosing A Financial Adviser
Posted by:
Admin
Tags:
Financial Advice
Posted date:
05-08-2019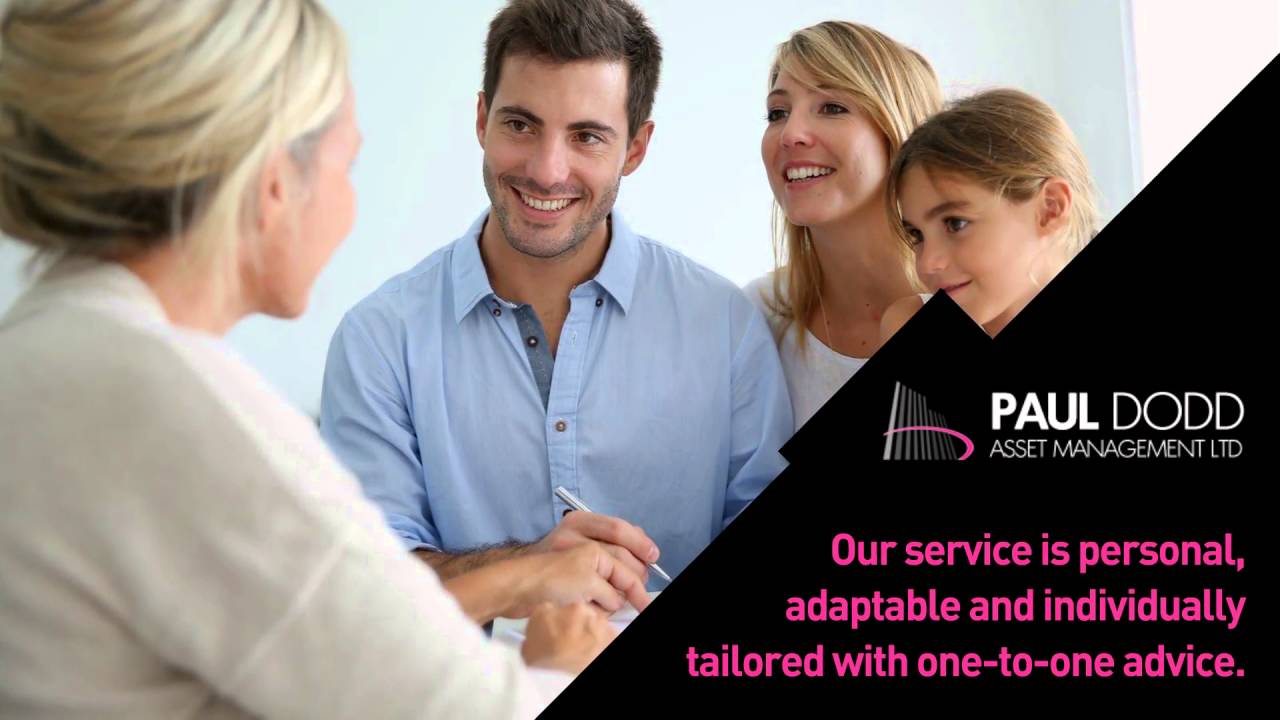 Choosing a financial adviser can seem challenging, but if you need financial assistance, then it's worth the effort to find the right one. A reputable financial adviser will not only save your money but also help you get over at worries you may have.
Why do you need an adviser and what kind of advice do you need?
When looking for a trustful financial adviser, figuring out what kind of advice you need is crucial. Are you searching for information on how to use pension pot, planning for long-term care or free up capital?
You might be searching for an adviser to help when investing in retirement or ISA shares and stocks.

Financial questions are the primary concern whether you are retiring or when searching for a mortgage or even life insurance. Alternatively, when you require a specialist for home, car or travel insurance.

There are several situations where a financial adviser is desperately needed. Our financial advice service can help with any of these concerns you may have and guide you through your investment or income advice.
Do you require a financial adviser's assistance?
Not everyone requires full-time financial advice from a professional – maybe you only need necessary guidance on budgeting and debt management.

For this reason, you should take the time to think about the kind of help you require, that is both affordable and valuable.

Some free and easily accessible sources of assistance such as the Citizens Advice Bureau, the Money Advice Service, and, for people over 50, the Pension Wise service of the government can help.

What kind of service do you want?
If you need a regulated financial counsel that involves an investment proposal - what do you require?

A single case, such as developing a strategy of investment, transferring your pension, or establishing trust?

Alternatively, maybe you need a more comprehensive continuing service? Make the decision as carefully as you can.

What about the level of financial advice you require?
The amount your financial adviser does for you will determine the cost. In some situations, wealth managers whose customers typically have assets worth over £1m will provide a range of services like investment services, tax planning, including divorce.
IFA provides investment advice as well as recommending specific products like pensions or annuities. Other additional services include inheritance and planning of tax, mortgage consultancy and also insurance brokerage.

Fees involved
Many financial advisers will most likely have provided their fees during your introductory sessions. Financial planners and property managers charge fees for their services in many ways;
Hourly fees
Fixed initial and service costs
Tax saved proportion
Assets invested a percentage
Insurance products
Product commissions
Occasionally these methods of charging are combined, and you will pay one fee for the whole service. Make sure you clarify the costs before you sign anything.
Types of Financial Adviser
Independent Financial Advisers.

They can give unbiased advice on a whole range of financial products. If an adviser says they are independent, their information must be based on a comprehensive analysis of the market and unbiased, with no influence from product providers. Some advisers use model portfolios, and some will use platforms.

Model portfolios are pre-constructed collections of investments.; each model portfolio meets a specific investment risk profile, one might be high risk, one low risk and one intermediate. However, before recommending a model portfolio, advisers must ensure each investment suits their client.

Although independent advisers can use model portfolios, they must first consider other options outside them. If an independent adviser uses platforms, these are online services that feature a range of investments in one place.

Platforms are an acceptable part of independent advice.

As long as advisers are using them to benefit their clients, however, advisers should use more than one platform. The financial conduct authority regulates Independent Financial Advisers.
Restricted Advisers.

They can only recommend specific products, product providers, or both. The adviser has to explain the nature of the restriction clearly. The adviser will have chosen to focus on a particular market.

This market could be pensions, and they would consider products from all providers within that market. Restricted advisers cannot describe the advice they offer as 'independent'. They will provide you with the information required but will only deal with on specific product.

What is Independent Financial Advice?
Independent financial advisers, also known as IFA's, are professionals who offer independent advice on a number of financial matters to their clients and recommend suitable financial products from the whole of the market. An independent financial adviser will sometimes fact find and will conduct a detailed survey of their client's financial position, preferences and objectives.

The adviser will then recommend appropriate action to meet the client's goals; and if necessary, recommend a suitable financial product to match the client's needs and requirements.

You can consult an IFA on many financial matters including investment, retirement planning, insurance and mortgages. Some financial advisers will also give independent advice on some tax and legal issues.

Financial advisers are regulated and authorised by the Financial Conduct Authority (FCA) and have a strict code of conduct and rules to stick to.

If you require more complex products, such as pensions and investments, getting expert advice can be crucial, so that you don't end up with something unsuitable.

That's where a financial adviser can help; they are qualified to give you all the advice and information you need.

If you are looking to invest your savings, a financial adviser will provide you with all the help and information you require. They will also inform you of all the current investment offers available for your personal finance or investment.
Financial Adviser Qualifications Explained.
To be able to offer financial advice, the adviser must represent or be an appointed representative of a firm registered with the Financial Conduct Authority (FCA).
The FCA requires that firms ensure that individuals acting for them have appropriate qualifications. The qualifications needed are:
A bachelor's degree is paramount for a career as a financial advisor. Majors in finance, economics, business, statistics or similar fields are acceptable.
Financial advisors can be generalists, or they may specialise in one of several areas, including retirement, taxes, estate planning, or insurance and risk management.
Recognised qualifications also include CII (Chartered Insurance Institute) Diploma Regulated Financial Planning Level 4, CISI (Chartered Institute for Securities & Investment) Investment Advice Diploma Level 4 and IFS Diploma for Financial Advisers and Professional Certificate in Banking Level 4.
All financial advisers will have to have a minimum qualification equivalent to an undergraduate degree, regardless of the type of advice they provide.
All advisers now have to meet QCF level 4 – the equivalent of the first year of a degree.
The Financial Services Skills Partnership has also created new Appropriate Exam Standards (AES), which awarding bodies use to develop new qualifications.
Under QCF level 4, the subject areas IFAs have to be qualified in are: regulation and ethical investment principles and risk personal taxation pensions and retirement planning financial protection (Level 3) financial planning practice.
What Should I look for when Choosing a Financial Adviser?
If you need retirement advice, it might be best to see an adviser who specialises in pensions. Likewise, if you need ad advice on a mortgage going to see a financial adviser who specialises in mortgages would be recommended.
If you need a complete business plan, go for an adviser who offers the whole package rather than just focusing on, one area like, investment advice. It is a good idea to check your financial advisers' qualifications Retail Distribution Review (RDR) legislation requires that all advisers are qualified to a certain level, it's worth checking that they have the correct level of qualification.
If your financial adviser has extra qualifications, that will show they've gone the extra mile. It is your right to ask for a hard copy of your financial adviser's recommendations in case anything goes wrong.

If you don't understand something, you should ask the adviser to explain it, you are investing in your future, and you need to understand what advice and information you have been given.

Make sure you ask questions about the suitability of the recommended products for your financial situation. It is crucial to forge a good relationship with your adviser; after all, you are trusting this person with one of the essential things in your life, that of your financial well being.

You don't need to take your financial advisers' fees as gospel, and if you feel you should be paying less, you must discuss this with them. If you fact-find in advance of your initial meeting with your adviser, this will help save a lot of time; your adviser can send you the relevant forms in advance of your first meeting.
An adviser searches the market for investments and products customised to your situations and assist you in planning the ways you want to spend your money, whether you are looking for a long term or short term investment.
Financial advisers are governed by the Financial Conduct Authority (FCA) with a strict code of conduct as well as rules to abide by. Be sure to choose the right financial adviser when you need one.

Paul Dodd Asset Management Limited is committed to providing independent financial management throughout Leeds and North Yorkshire. If you need to speak to our financial advice specialist today, please get in touch to discuss the ways that we can help you.